Philadelphia Academy For Nurse Aide Training Inc.
5070 Parkside Ave, Suite 1422 Philadelphia, PA  19131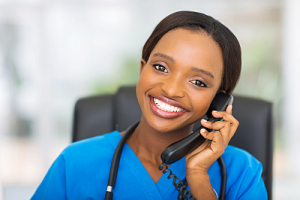 Classroom and laboratory training takes place at this location.
Student clinical externships are conducted at nursing home facilities in the Philadelphia area.
To reach the School Director or other Administrative staff, please call (215) 495-3473 or e-mail [email protected].
The facility is accessible by public transportation. The training center provides an atmosphere that is conducive to learning and is wheelchair accessible. Classrooms are well lit and ventilated. The facility has multiple rooms that are fully equipped with all of the supplies necessary to complete the competency skills training.
Plenty of off street parking in secured Parking lot at the back of the building with entry off 51st St and close to Major SEPTA Hub and on SEPTA Bus route 40.
NOTE: Main entrance to our building is in the back off the parking lot. Enter the parking lot in the back of the building by going up 51st St and turn left just before Lowe's Parking lot.
Hours of Operations
Philadelphia Academy for Nurse Aide Training Inc. (PANAT) . is open Monday through Friday from 8:00 AM to 9:00 PM.
Day courses are taught from 8:00 AM to 4:00 PM Monday to Friday.
Evening courses are taught from 5:00 PM to 10:00 PM, Monday to Thursday.
Clinical externship hours are from 7:00 AM to 3:00 PM (days of the week will vary according to a student's specific class schedule).
CONTACT US